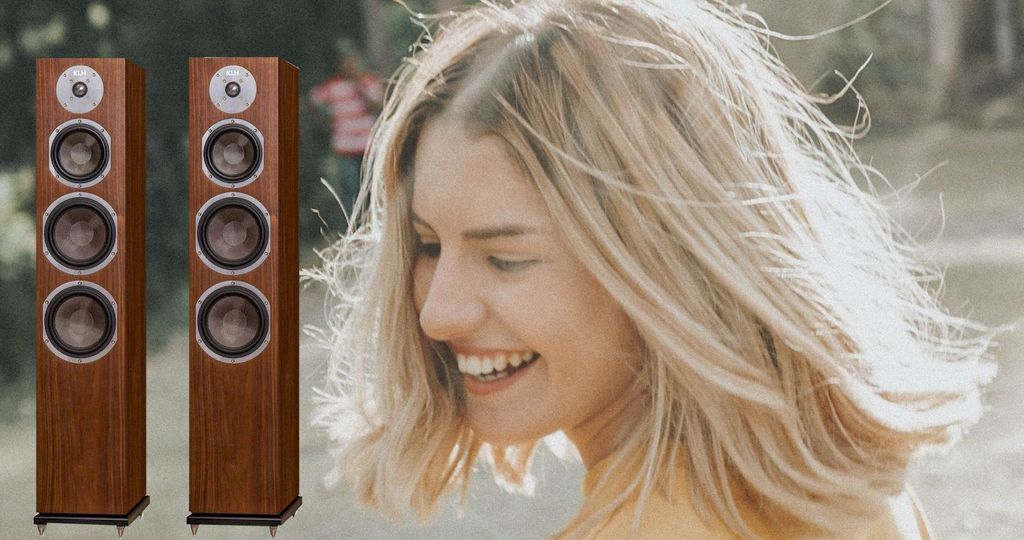 Published on: November 13, 2021 by John Andrews
You can rest easy if you have fantastic standing speakers like the KLH Kendall. It will supercharge the entire room and the people in it with its seamless sound quality.
The KLH standing speakers tend to bring out the best with their higher bass, scale delivery and hi-tech sound system that can fill any space with booming sounds.
And how do I know that KLH surpasses all those noteworthy features? As an experienced record listener, I've invested hours researching why and how these KLH has multiplied their sales overtime on Amazon and other sites. Thus, I'm here to review this magnificent pair of a hi-fi system, so you don't have to go through the trouble.
Now, if you're as intrigued by music and want to learn how to pick the best tool for coherent listening, you don't want to miss out on KLH speakers. Stick with me to know more!
KLH Kendall Floorstanding Speaker Specification:
Let's take a gander at the KLH standing speaker's specifications and see why they're a gem to the industry.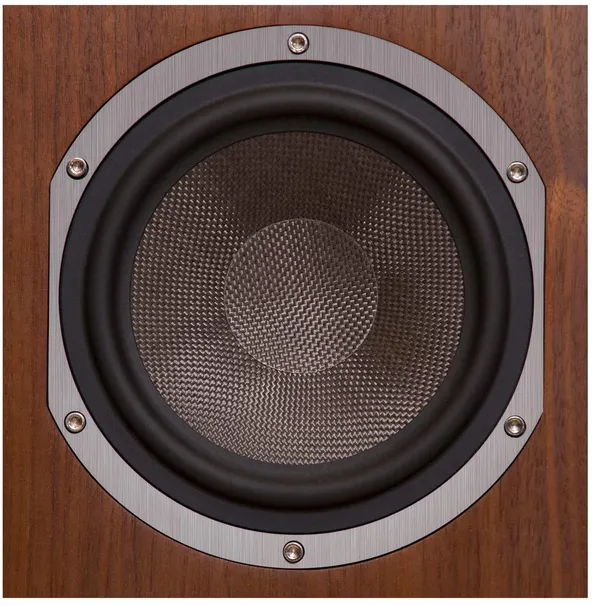 Item Weight: 11.88 pounds
Product Dimension: 45 x 19 x 12 inches
Resonance: ¾" low resonance
Power Handling: 250 watts
Frequency Response: 25 to 23,000Hz
Efficiency: 96dB sensitivity
Bass drivers: 6.5" pair Kevlar bass and 5.25" Kevlar mid-bass
Now, let's look at some of the merits and drawbacks users have faced while using the KLH Kendall speakers. This should enhance your idea of the worthiness of the standing speakers.
Benefits of the KLH Kendall Speakers
It has intense bass, excellent efficiency and could play low frequencies around 20Hz, which makes it worth every buck.
Users can power these starting from 200 watts and amp them up to 400 watts.
A fantastic piece to be paired with an Amp, which can complement and reproduce unmatched sound.
Comes with a conventional box design with solid and rigid structure.
Pristine and clear sound at all frequencies, outstanding definition, and can recreate a variety of genres precisely.
Drawbacks of the KLH Kendall Speakers
You'll witness notable differences if you're streaming low-quality music.
The magnetic grille doesn't snap in place on its own, so you might've to adjust it.
To be fair, the drawbacks will not cause a big fuss if you're keen on owning the best home music system. You'll notice that these speakers are so precise in delivering crystal clear recreations that you can often identify the low-budget music.
With its outweighing price and benefits, it's worth your time and money.
KLH Kendall Floorstanding Speaker Details:
I understand that the merits can't give you a clear picture. In that case, let's go through the KLH Kendall speaker's product details, so you can fully grasp the speaker's abilities.
What are the standing speakers like physically?
The eye-catchy walnut floor standing speakers are artisan-crafted with genuine touches of slender and stylish grain carving throughout. Constructed with real wood, these speakers come with cabinets and low-profile magnetic grilles, which captivates any audiophile at first glance.
The best part about the grilles is that they use magnets, so there are no visible hooks. You can take the grilles off or put them on as required.
It has intricate craftsmanship with a state-of-art luxury design that can be the finishing touch to your home theater. Moreover, the speakers are made from sturdy American and Black Oak walnut wood to maintain top-tier quality.
This makes the whole character of this musical hero sophisticated and sleek. The ultra-slim profile is finished off with rubber surrounds and cast aluminum baskets.
How are the speakers used?
The fabulous speakers maintain a simplistic design at the rear end as well. At the back of these KLH speakers, you'll find two portholes and four terminals. Now, the KLH quite smoothly averts from the typical two-terminal design, which also has a huge benefit.
With the four terminals on these, you have the added options of either bi-wiring or bi-amplifying the tool. You can use this device with saxophones while you're streaming music online or even plug them in to create a home theater.
The centerpiece of this multifunctional tool is its imaging component. It will deliver bright sounds in all modes but not overly bright.
KLH Kendall Features And Rate Performance
I gather that you're still skeptical? Worry not; once you skim the features and star ratings of the KLH speakers, all your misconceptions will be thrown out the window. Let's dive right in.
Build And Design
The catch about raw wood creations is that they're built to last. Original American Walnut and Black Oakwood accompany the gorgeous design of this KLH speaker.
Its stunning, sleek, and slim design is constructed with 3/4″ MDF cabinets and anodized tweeter aluminum, with a linear response faceplate. However, the design truly comes to life and fits any room and environment because of its clean look.
Due to no visible fasteners and accurate curves and edges, the KLH instantly becomes the best eye-catchy artisan-crafted element in any room. KLH has a grainy effect on the surface, but it can be instantly changed into a modernistic appearance with its low-profile grilles. Most of its sturdiness and decoupling comes from the rubber feet and chrome-plated floor spikes.
Rating: 5
Sound Quality
Long gone are those days where you'd have to complain about unclear music. The Kevlar drivers are intuitively harmonized to the butyl rubber surrounds of the KLH to bring out clear and fresh audio
Moreover, the surrounds help in eliminating distortion and resonance while promoting the accuracy of the sounds. For greater clarity and consistency, the speakers are structured with cast aluminum baskets.
The frequency is extraordinarily detailed and exceptional as the mid-bass drivers and aluminum tweeter intensify rich highs, mids, and pristine sounds. The trick these Kendall speakers oath by is to reproduce realistic sounds that you can hear and feel.
The artists' original soundtracks are recreated with optimized depth, deep bass, and intensive detail. So much so that I compare its powerful bass to a live concert's. It's that real and good.
Ratings: 5
Performance
How can it mimic a concert, you might wonder. Well, the KLH can produce 96dB sound with 1 watt of power, which roughly speaking, is about 120dB in a concert.
Outstanding sound quality at such a minimum power range is astonishing. Furthermore, you can use it as a surround or stereo system with accompanying components.
So, the options are pretty endless, and the best is that it performs remarkably in all of them. This speaker delivers seamless highs, mids, and bass on all syllables by firing through all the cylinders. You get a lot of impacts. Thus, you enjoy and experience real music.
Value for Money
Let's get real. With this price point, it's challenging to find the entire package. However, it's mind-blowing how the KLH offers such a broad range of features and exceeds many high-end speakers' music clarity.
Furthermore, as these speakers are durable enough to serve you in the long run, I can assure you that your investment will not be in vain. With its diverse pack of services and specifications, not only will you be gifted with a solid built and unmatchable sound quality, but you can experience all this and more without breaking the bank.
Ratings: 5
KLH Kendall Alternatives:
If you're still dissatisfied with the KLH standing speakers, then you can skim through some of the alternatives below. There are particular distinctions; however, let's figure out if these suit you better.
Klipsch has almost similar functionalities to the KLH speakers, although these are high-ended speakers. With around five color ranges, these speakers also weigh less than the KLH ones. The lightweight pair comes with customized inner flares to eradicate air turbulence and deliver powerful bass.
Compared to its sound quality to the KLH speakers, the price point is relatively higher even though they pose the same value.
Polk Audio Monitor 70 Series II Tower Speaker
The Polk speakers are affordable alternatives with impressive sound quality, high detailed frequency performance, and craftsmanship. Unlike the rates of the former speakers, you will notice a clear contrast in the Polk speaker's capacity and compatibility in reproducing all genres of music.
Even though it has dynamic technology and can assist with an immense value at a super affordable rate, the KLH speakers exceed most of the features that this pair lacks.
Honestly, these are great alternatives. But then again, if you opt for either of these, you will need to surrender some of the best aspects that only the KLH Kendall speakers can offer at their valuable price point.
Verdict:
So far, we've learned that the KLH Kendall speakers are the best for diverse musical environments. Whether it's for regular use, home theaters, or occasional parties, these pair of speakers can assure high bass and clean sound effects. It takes a minute for people to realize how the KLH speakers can deliver such impressive sound quality with this price.
But it's true, so all audiophiles can snap out of it now. During your purchase, ensure that you're considering the color, style, and weight of this setup according to your home setup. If you can overlook the fact of low-budget music not doing justice to this piece, you're good to go.